Homepage
MAKE LIFE-CHANGING LEARNING
A REALITY FOR ALL
Literacy Minnesota's Coronavirus (COVID-19) response:
Like many community organizations, Literacy Minnesota is canceling some of our programming at this time due to the coronavirus (COVID-19) situation. Our COVID-19 resource page contains lots of information to help learners, VISTA members, volunteers and other stakeholders navigate the pandemic. 
All of our Open Door Learning Centers are closed through at least May 4, with virtual learning opportunities in place to help learners stay on track. Listen to our school closure announcement in seven languages.
Effective immediately, all tutor training workshops and volunteer information sessions are cancelled through April 30.
The Adult Literacy Hotline will be available to return messages when calls are not able to be answered. Please expect some delays with this service.
We are not accepting book donations at this time. 
Our Beyond Words Bash, previously scheduled for April 16, is being postponed. We'll share our new date once we've worked out the details.  
Our VISTA recruitment processes will operate in a mostly virtual environment with candidate interviews for Summer Reads and Literacy Leader positions taking place by video conference.
Current VISTAs who are assigned to a site that is closed should follow the policies of their host site and contact our office for any additional instructions. Telework is permitted for VISTAs but requires paperwork; current VISTA members should see their site supervisor for additional information. 
Our various technology initiatives already function largely on a virtual basis. These will continue as usual for the foreseeable future.
Other in-person meetings will be handled on a case by case basis but we are strongly encouraging staff to reschedule anything that can reasonably be postponed.
Please continue to check this page for an updated list of what is CLOSED and what is CONTINUING. We're very sorry for the interruption of programming and look forward to being back in session as soon as possible. Stay tuned for updates and be well.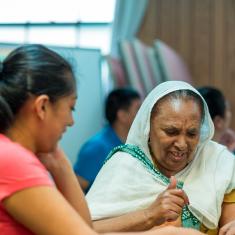 Free classes for adults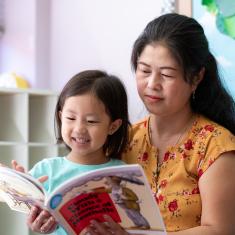 Volunteer placement for literacy programs across Minnesota.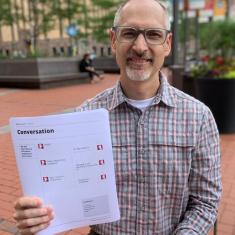 Training and resources for tutors and educators.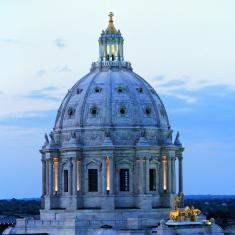 Advocacy. Transforming policy; effecting change.
Americorps VISTA. Strengthening Literacy through National Service.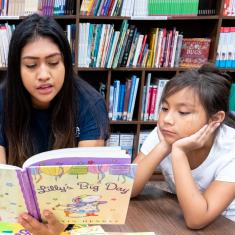 A whole-family approach to literacy.
Because
Literacy Changes Everything
Once I made friends and knew about how to communicate, then America was just perfect.
Abdirisack A., 2018 Journeys Author. Read Journeys.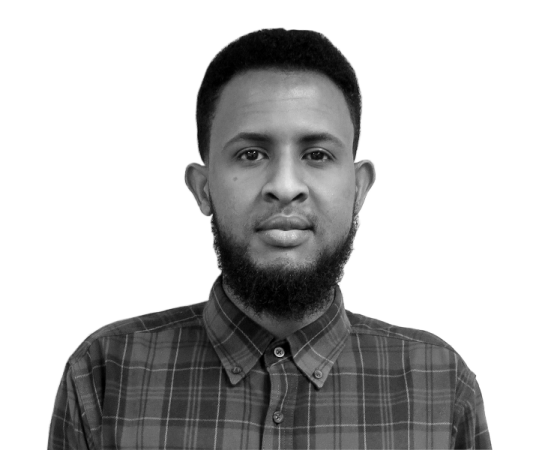 HELP US
MAKE A DIFFERENCE
18,510
hotline inquiries
Website, text, phone, email and in-person inquiries to our Adult Literacy Hotline helped adults in Minnesota find free literacy classes.
9,750
books to kids
Book donations provided children in our Summer Reads program with engaging, reading-level appropriate material.
3,723
trainees
Tutors who attended Literacy Minnesota's trainings and workshops learned best practices for tutoring adults and children.
853,000
assessments
Northstar Digital Literacy Assessments test essential computer, software and technology skills.