Classes for Adults
Find Free Classes for Adults
Open Door
Learning Centers
Literacy Minnesota operates two learning centers in Minneapolis and Saint Paul. We offer morning, afternoon and evening basic literacy classes, all led by teaching staff or trained volunteers.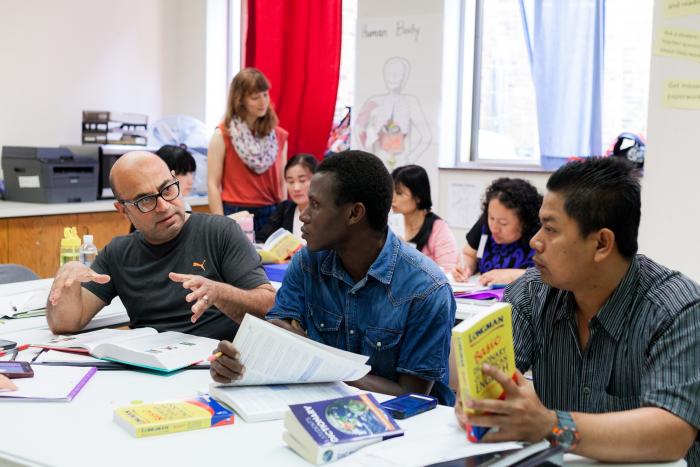 Adult Literacy Hotline
17,829
pageviews
Adult Literacy Hotline website searches helped adults in Minnesota find information about free literacy classes.
1,094
referrals
Text, phone, email and in-person referrals made to adults in Minnesota helped connect them to free literacy classes.
188
referrals in languages other than English
The Adult Literacy Hotline can make referrals in 200+ languages, including Spanish, Hmong, Somali, Karen and French.
100%
of survey respondents
Received the information they needed from the Adult Literacy Hotline.
30,637
people reached
People learned about the Adult Literacy Hotline through outreach efforts including events, mailings, flyers, online promotion and bus PSAs.