Impact & Mission
Our Mission
To share the power of learning through education, community building and advocacy.
OUR VISION
We believe literacy has the power to advance equity and justice, and we envision a world where life-changing learning is within everyone's reach.
Our CORE VALUES
LIFELONG LEARNING - We believe the pursuit of knowledge is a lifelong journey. We all have something to teach each other. 
INDIVIDUAL DIGNITY - We believe individuals have the power to create their own potential through teaching, learning and community involvement. We create learning environments where the dignity, worth and complexity of each person is honored.
EQUITY & JUSTICE - We believe access to quality education is a cornerstone of a more just and equitable society. We work to provide transformative learning opportunities to people of all backgrounds, ages and abilities. 
LEADERSHIP & INNOVATION - We believe in nimbly responding to a changing landscape, creating new pathways for groups and individuals to reach their full potential. 
Why Literacy? 
Functional literacy is critical for navigating the workforce, advocating for oneself and fulfilling basic needs.  When people of all backgrounds, ages and abilities have access to quality literacy education, we begin to build a more just and equitable society. Literacy facts.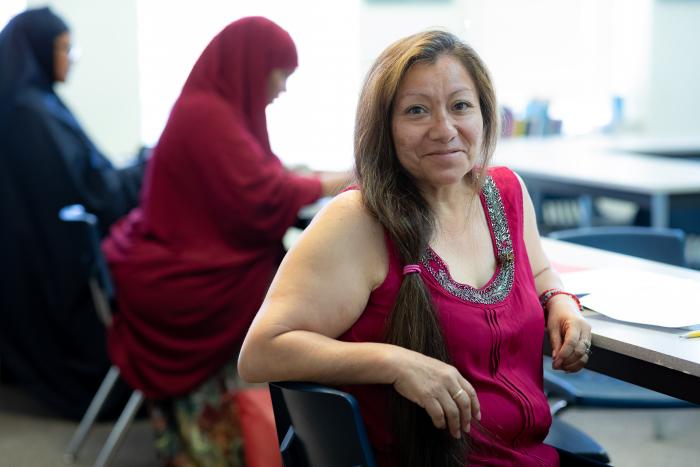 In It Together
Clara and Abdirizak, students at our Open Door Learning Center, demonstrate how building community and helping others feel welcome is an important part of literacy learning.