In the Pursuit of Digital Equity
February 2021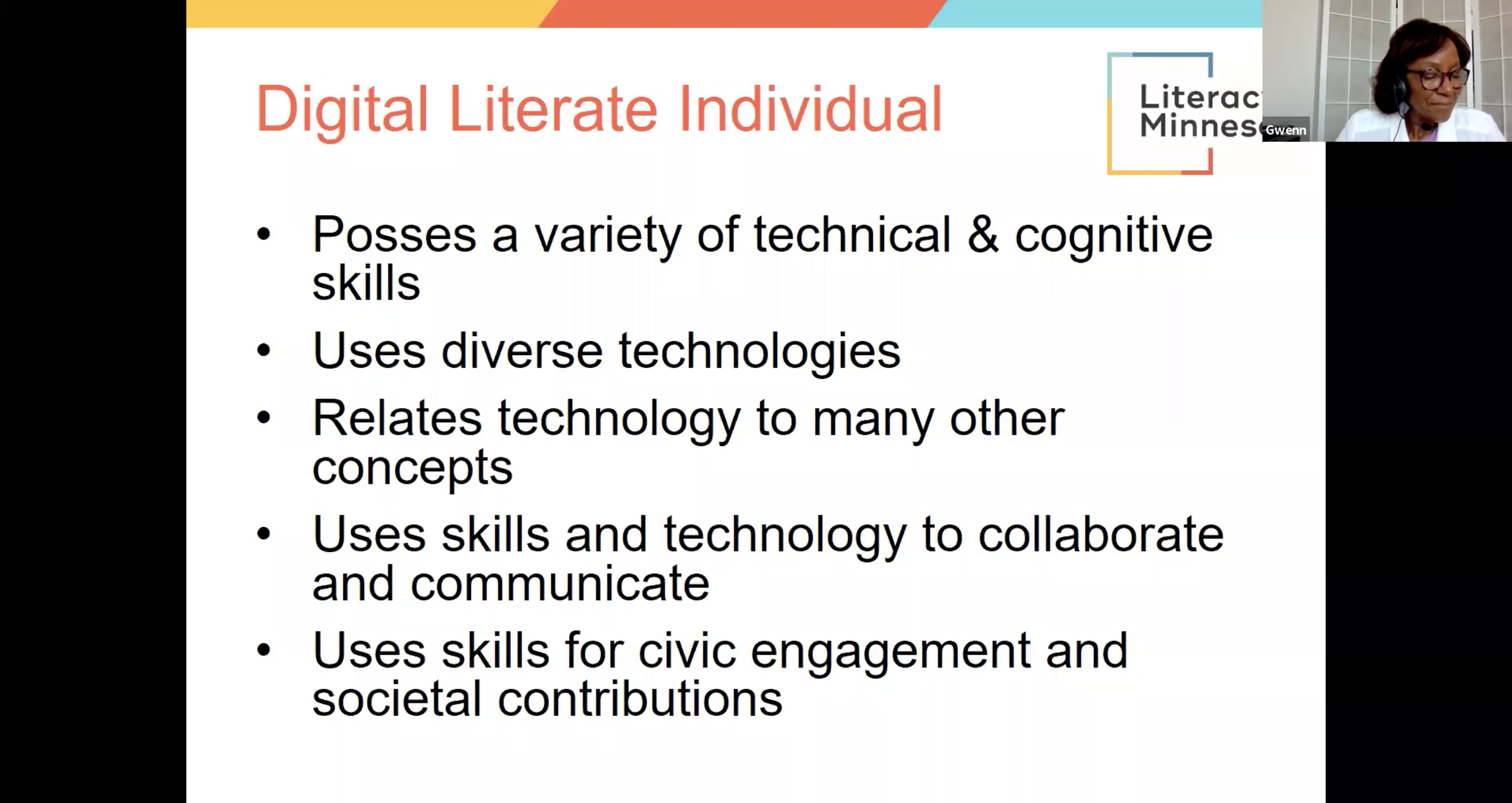 The pandemic has created new urgency around bridging the digital divide, especially as digital literacy is increasingly critical to find a job, keep a job, help your kids in school, participate in telemedicine and more.
Literacy Minnesota has been a champion of digital literacy and educational technology for many years. Our history, coupled with our commitment to social and economic justice, has put us at the forefront of digital equity in Minnesota and, increasingly, across the nation. We understand that digital equity means having access to a device, reliable high-speed internet and digital literacy skills. We also recognize that we have a responsibility to share our knowledge and resources to advance digital equity.
Visit our new digital equity page to see all of the work on this issue that YOU are helping to make possible, including:
The results of our CARES Act-funded projects in partnership with Ramsey and Hennepin Counties and other nonprofits.

Northstar Digital Literacy growth.

Our statewide community needs assessment on digital access, commissioned by the Minnesota Department of Education.

Innovations with online learning and digital navigation at our Open Door Learning Centers.

Expansion of our free trainings, webinars, resources and support services for educators and volunteers.

And much more!
According to Digital US, 18 million households across the United States do not have access to the internet and 32 million adults do not know how to use a computer.  The COVID-19 pandemic has made these disparities especially stark, as so many are relying on technology to work, learn and access critical resources.
On Monday, October 19 from 12 p.m. - 1 p.m. CDT, Literacy Minnesota hosted our first-ever Digital Equity Town Hall. Attendees heard from a panel of experts working on the frontlines to close the digital divide, including Gwenn Weaver, Eric Nesheim, Theresa Sladek and Deqa Hassan.
Missed the Town Hall? View the Zoom recording.