Digital Literacy
Digital Literacy changes everything!
Watch to see the life-changing effects of digital literacy, and how it empowers people to achieve their goals, navigate the workforce and advocate for themselves.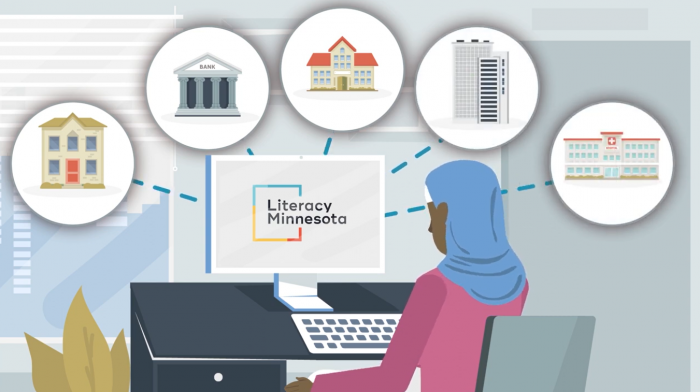 Digital Equity: A condition in which all individuals and communities have the information technology capacity needed for full participation in our society, democracy and economy. 
Digital Literacy: The ability and knowledge needed to access and operate internet-connected devices, to successfully use commonly available software, and to navigate and utilize online resources in order to effectively communicate and complete social and work-related tasks in a virtual space.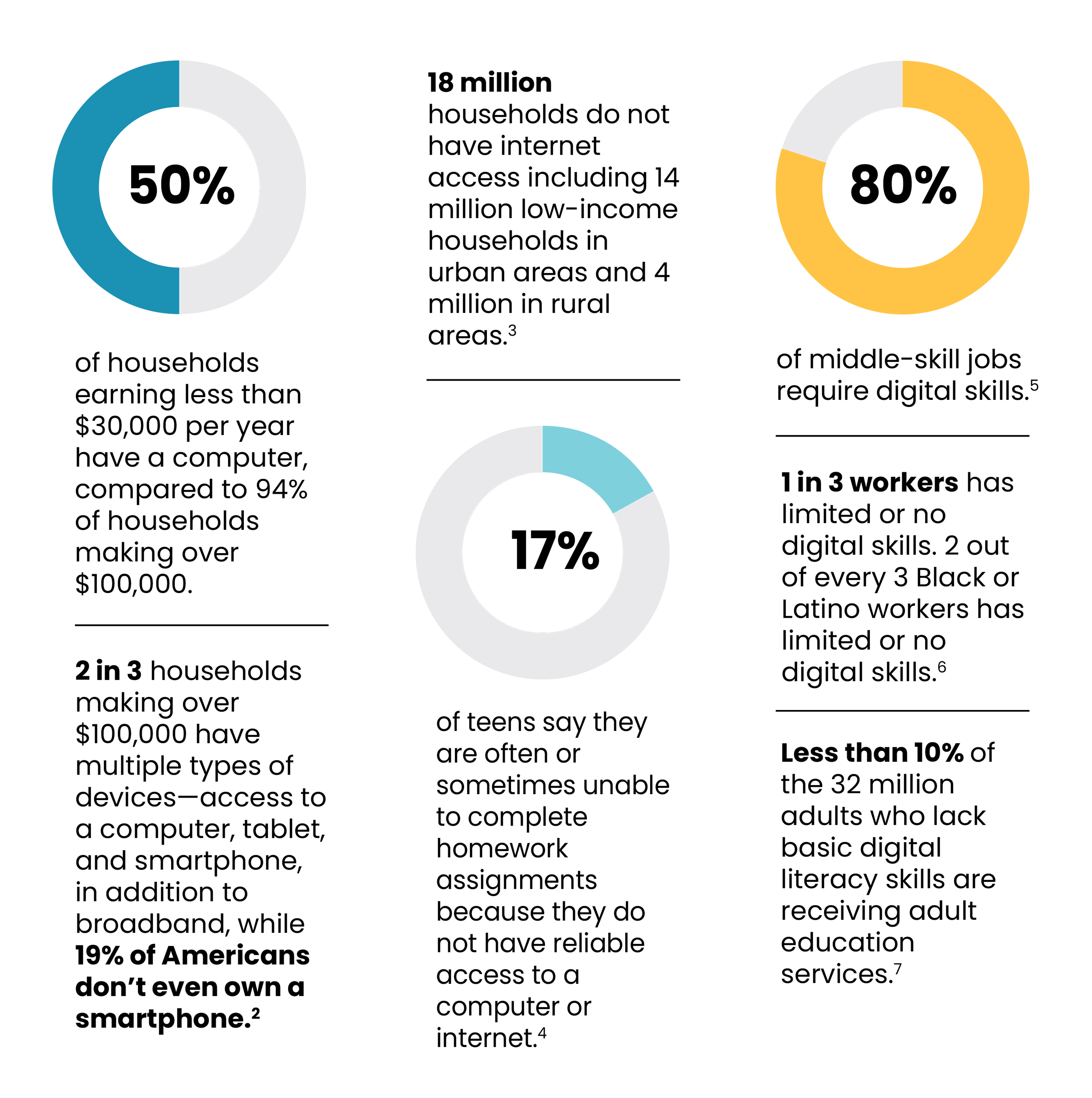 Cassandra - Digital Literacy Learner
I was furloughed in March. I came in uncertain – things were changing with the pandemic. Northstar gave me more of a focus. It gave me something to look forward to. A motivator. I like that I have the flexibility of doing it at home. It's less stressful. I recently applied for a manager position. After the interview, I got the pre-employment package and a $100 bonus to refer someone! I am glad this program is here. The staff were so helpful. I can testify – it made me more comfortable with my computer skills. Such a good feeling!
Ramsey County TechPak Program
In 2020, Ramsey County partnered with Literacy Minnesota, Tech Dump/Tech Discounts, Saint Paul Public Libraries and other community organizations to provide computers, internet and digital literacy training to more than 500 residents impacted by COVID-19. Digital Literacy Navigators from Literacy Minnesota supported each participant by facilitating computer pick-up, digital literacy assessments and learning using Northstar, and information technology (IT) support. They also referred participants to classes, job searches and workforce training. For every $1 spent on the TechPak initiative, there was a social return on investment of $2.40 generated through improved earnings, well-being and cost savings.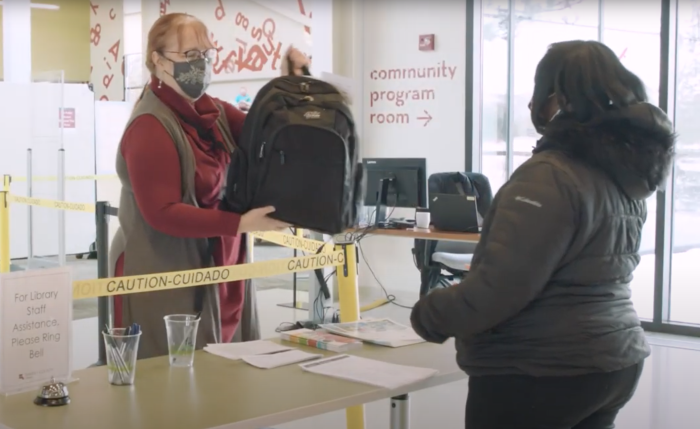 MDE DIGITAL EQUITY PROJECT

The Minnesota Department of Education selected Literacy Minnesota to create a Community Needs Assessment Report that identifies and assesses actions taken to close the digital divide across the state since March 2020.
The Report was funded by the Coronavirus Aid, Relief and Economic Security (CARES) Act, the $2.2 trillion economic stimulus bill passed by the 116th U.S. Congress in response to the economic fallout of the COVID-19 pandemic and recession, and completed in December 2020.