Digital Literacy
Digital Literacy changes everything!
Watch to see the life-changing effects of digital literacy, and how it empowers people to achieve their goals, navigate the workforce and advocate for themselves.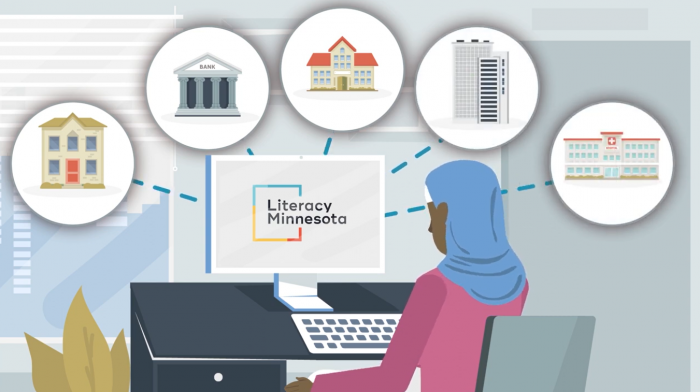 Digital Equity: A condition in which all individuals and communities have the information technology capacity needed for full participation in our society, democracy and economy. 
Digital Literacy: The ability and knowledge needed to access and operate internet-connected devices, to successfully use commonly available software, and to navigate and utilize online resources in order to effectively communicate and complete social and work-related tasks in a virtual space.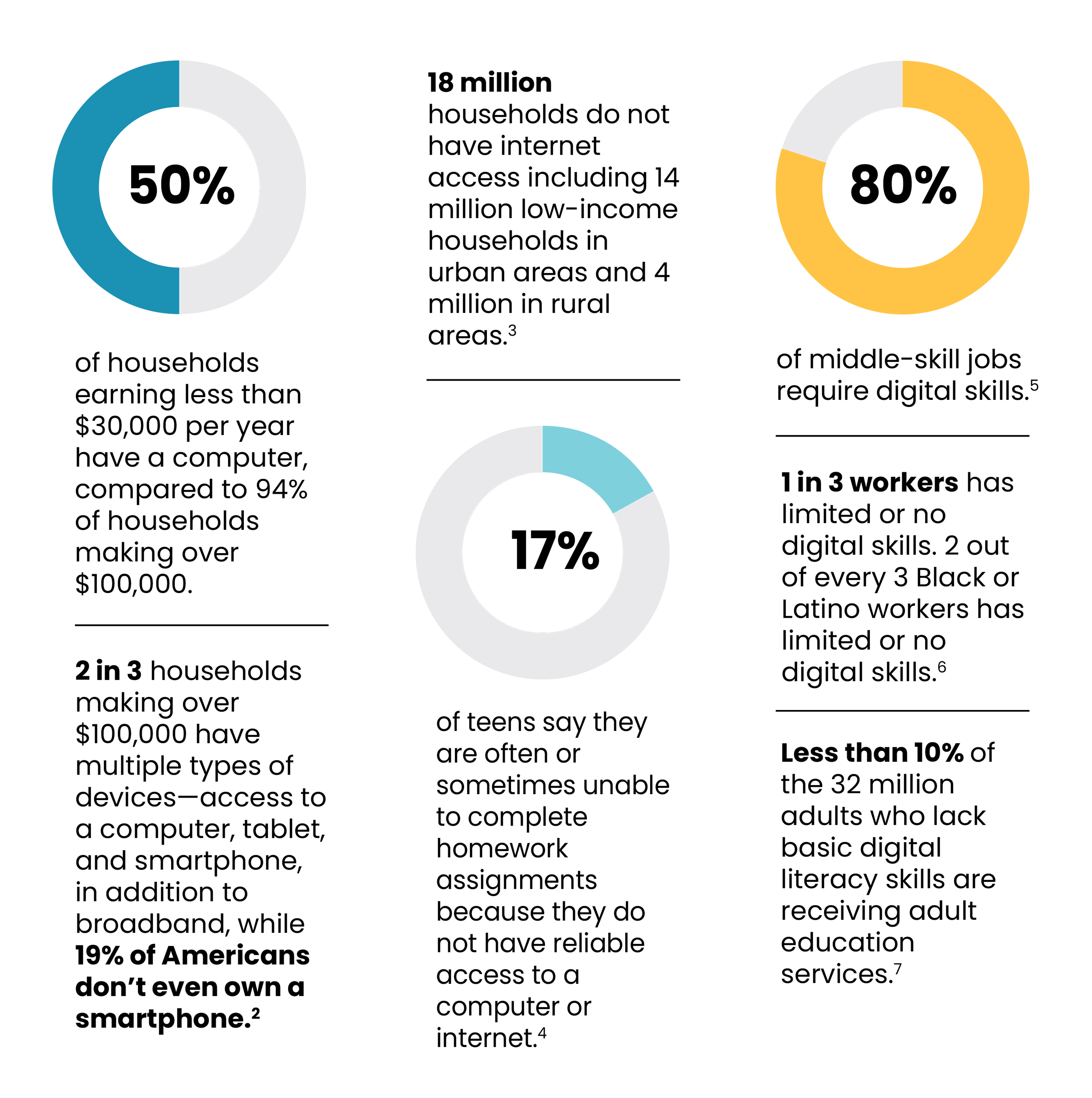 PROGRAM INFORMATION
Purpose of the Program: The Affordable Connectivity Program (ACP) provides a discount of up to $30 per month toward internet services for eligible households. Household on qualifying Tribal lands can receive up to $75 per month. ACP is administered by the Universal Service Administrative Company (USAC) with oversight from the Federal Communications Commission (FCC). The funds will go directly to the broadband service provider that the qualified household applies with.

Download the full program information here.
ELIGIBILITY REQUIREMENTS
Basic Eligibility: Households with incomes at or below 200% of the Federal Poverty Guidelines or if a member of the household meets at least one of the following criteria:
Participates in certain assistance programs, such as SNAP, Medicaid, Federal Public Housing Assistance, SSI, WIC, or Lifeline;
Participates in Tribal specific programs, such as Bureau of Indian Affairs General Assistance, Tribal TANF, or Food Distribution Program on Indian Reservations;
Participates in the National School Lunch Program or the School Breakfast Program, including through the USDA Community Eligibility Provision;
Received a Federal Pell Grant during the current award year; or
Meets the eligibility criteria for a participating provider's existing low-income internet program.
APPLICATION PROCESS
Where to sign up for the Affordable Connectivity Program?
Households can enroll through an approved provider or by visiting ACPBenefits.org. Eligible households must both apply for the program and contact a participating provider to select a service plan. Additional application options are listed on the PDF version.
What information is required for filling out the application?
This information is listed on the PDF version. $30 Off Per Month $75 Off Per Month On Tribal Land $100 Off Device 2 Additional information on application process can be found here. How to provide additional information or documentation on eligibility can be found here.
EXPECTATIONS (WHAT WILL HAPPEN?)
What is the timeline for ACP approval?
Applications are processed as quickly as possible, and you have a right to receive a response within a reasonable time of submitting all information.
Online applications using a Social Security Number may receive quicker notification of status.
Any missing information in your application may delay services.
You will receive a letter when your application is completed. If you provided an email address on the application then you will receive updated via email.
Once approved, what to do next?
After an applicant is approved for ACP, then the applicant will need to select a provider and sign up for service. See list for participating program providers.
When signing up for service, the provider may ask questions to verify ACP approval. This will include asking for your application ID from the National Verifier. Once the household is signed up with services, the discount will go directly to the provider to apply to the account.
Cassandra - Digital Literacy Learner
I was furloughed in March. I came in uncertain – things were changing with the pandemic. Northstar gave me more of a focus. It gave me something to look forward to. A motivator. I like that I have the flexibility of doing it at home. It's less stressful. I recently applied for a manager position. After the interview, I got the pre-employment package and a $100 bonus to refer someone! I am glad this program is here. The staff were so helpful. I can testify – it made me more comfortable with my computer skills. Such a good feeling!
Ramsey County TechPak Program
In 2020, Ramsey County partnered with Literacy Minnesota, Tech Dump/Tech Discounts, Saint Paul Public Libraries and other community organizations to provide computers, internet and digital literacy training to more than 500 residents impacted by COVID-19. Digital Literacy Navigators from Literacy Minnesota supported each participant by facilitating computer pick-up, digital literacy assessments and learning using Northstar, and information technology (IT) support. They also referred participants to classes, job searches and workforce training. For every $1 spent on the TechPak initiative, there was a social return on investment of $2.40 generated through improved earnings, well-being and cost savings.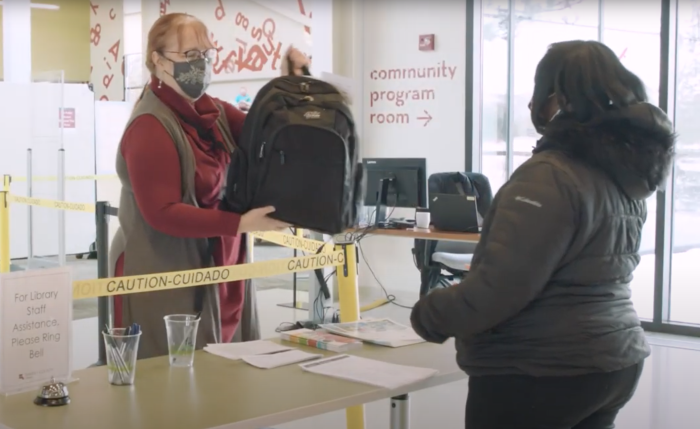 MDE DIGITAL EQUITY PROJECT

The Minnesota Department of Education selected Literacy Minnesota to create a Community Needs Assessment Report that identifies and assesses actions taken to close the digital divide across the state since March 2020.
The Report was funded by the Coronavirus Aid, Relief and Economic Security (CARES) Act, the $2.2 trillion economic stimulus bill passed by the 116th U.S. Congress in response to the economic fallout of the COVID-19 pandemic and recession, and completed in December 2020.