Digital Equity Virtual Town Hall
According to Digital US, 18 million households across the United States do not have access to the internet and 32 million adults do not know how to use a computer.  The COVID-19 pandemic has made these disparities especially stark, as so many are relying on technology to work, learn and access critical resources. 
On Monday, October 19 from 12 p.m. - 1 p.m. CDT, Literacy Minnesota hosted our first-ever Digital Equity Town Hall. Attendees heard from a panel of experts working on the frontlines to close the digital divide, including Gwenn Weaver, Eric Nesheim, Theresa Sladek and Deqa Hassan.
Missed the Town Hall? View the Zoom recording and slides from the presentation.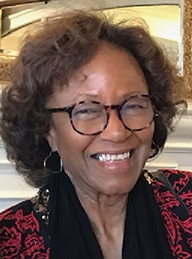 Gwenn Weaver, an independent consultant, retired from the U.S. Department of Commerce, National Telecommunications and Information Administration (NTIA) where she was a broadband program specialist and a federal program officer for the Broadband Technology Opportunities Program (BTOP). She has served as a consultant to the Digital US Coalition and performed as a Truth Racial Healing and Transformation (TRHT) healing circle co-facilitator/practitioner for the American Library Association (ALA), the Association of American Colleges & Universities (AAC&U) and others. She serves on the boards of the National Coalition for Literacy and the Durham Literacy Center, acts as an advisor to the North Carolina Digital Equity and Inclusion Collaborative and is participating in two local (North Carolina) projects devoted to digital equity, digital skill building and literacy. She continues to work with the Committee on Literacy of ALA, and is a member of the steering committee of the Open Door Collective (ODC). Earlier in her professional life, she was a vice president at a higher education consulting practice, worked for two other federal government agencies, two large research universities, several consulting firms and a major bank. She began her career in libraries, having been a public, school, academic and special librarian. She holds a Master of Business Administration focused on information systems; Master of Science in Library Science; Bachelor of Arts in sociology and an Associate of Arts degree.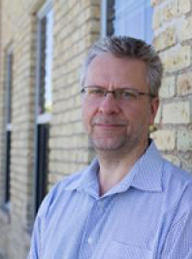 As Executive Director of Literacy Minnesota, Eric Nesheim manages day-to-day and overall operations of the $4 million nonprofit agency. He oversees finance, fundraising and communications, technology, administrative and programmatic activities. Eric serves as primary contact with the Board of Directors and is a member of the Board Executive Committee. 
Eric has served in various program and management roles at Literacy Minnesota since 1990, prior to being named executive director in 2000. In addition, he is currently on the Governor's Workforce Development Council. He was a founding member and past president of the St. Paul Community Literacy Consortium, and serves on its executive committee. He has also served on the Adult Basic Education (ABE) Policy Task Force, on the ABE Teacher Licensure Task Force and as a member of the Governor's Taskforce on Reading Excellence. Eric is a registered lobbyist and former president of Literacy Minnesota, an advocacy group for adult literacy.
Eric began his human services career by serving in the Peace Corps in Haiti and Paraguay. He earned his B.A. from Concordia College, Moorhead, Minnesota, and a Master's of International Management from the University of St. Thomas, St. Paul.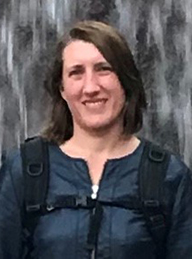 Theresa Sladek, MA, is the National Partnerships and Northstar New Business Specialist at Literacy Minnesota. She's currently consulting with national organizations and state governments on implementing Northstar Digital Literacy assessments and curriculum. In addition, she is managing a project in conjunction with the local county on providing digital navigation to people who have experienced job and income loss due to COVID, is point person for Literacy Minnesota on a national study regarding digital navigation conducted by WorldEd, and consults on a statewide digital equity survey in Minnesota. Aside from work related to digital literacy, she works with Literacy Minnesota's national Open Door Collective program and is on Literacy Minnesota's DEI Governance Committee. Prior to this work, she developed statewide training on Navigation related to helping adults stay in school and taught ESL and GED classes. Theresa has a BS in Biology from Lewis and Clark College and a MA in Counseling Psychology from the University of St. Thomas. She worked as a counselor, project manager and corporate trainer before joining the field of education.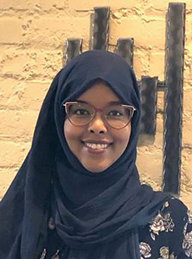 Deqa Hassan is very familiar with the ABE network, having served as a Community Technology Empowerment Project (CTEP) member in Minneapolis, a Computer Education Intern at Open Door Learning Center—Northside, and as a program assistant with Franklin Learning Center. She earned her MA in English: Teaching English to Speakers of Other Languages from Minnesota State University and has taught English in the Middle East. She is currently finishing her Master of Library and Information Science Degree from Wayne State University, and also works as a SCOPE Librarian at Sumner Library. Deqa considers knowledge powerful and information literacy a crucial tool for success. For fun, she likes reading, traveling, and archery.
DATE: Monday, October 19, 2020
TIME: 12 pm - 1 p.m. CDT
COST: FREE
The program will include an overview of the nationwide state of digital equity; ways Literacy Minnesota is advancing access to devices, Wi-Fi and digital literacy; and how you can join in the effort. 
Link to join Zoom presentation will be emailed following registration.
Literacy Minnesota is committed to providing access for people with disabilities at our trainings and events. To request accommodations, please contact scaflisch@literacymn.org or 651-251-9087 by October 12. 
The National Digital Inclusion Alliance defines digital equity as "a condition in which all individuals and communities have the information technology capacity needed for full participation in our society, democracy and economy." 
Digital equity requires not only equitable access to devices and internet service, but access to the education and skills to make use of these tools. 
COVID-19 has revealed the importance of digital literacy and the stark digital divide that exists along racial and economic lines. This critical social justice issue is core to Literacy Minnesota's mission to share the power of learning through education, community building and advocacy. We have mobilized to partner with counties, states and organizations to get devices, training and support to the people who need them so they can continue their work, education and contribute to the community. 
Please join us at our upcoming virtual town hall to learn more about this issue, steps we are taking to close the digital divide and ways you can join in the work.